UW Graduate School
Graduate School Leadership
Joy Williamson-Lott
Dean of the Graduate School
Joy Williamson-Lott is a professor and previously an associate dean in the College of Education, an accomplished scholar and researcher in the field of American higher education, and a committed advocate for equity and diversity in higher education. She is the author of several books examining black higher educational history and the black freedom struggle, including her most recent book, "Jim Crow Campus: Higher Education and the Struggle for a New Southern Social Order." Her teaching focuses on education as a moral endeavor, the shifting definition of "proper education" and "liberation" for different social groups, and the educational histories of people of color.
Dr. Williamson-Lott was awarded the UW's Distinguished Teaching Award in 2010 and received the Mildred Garcia Award for Early Career Exemplary Scholarship from the Association for the Study of Higher Education, among numerous awards and recognitions.
More about Dr. Williamson-Lott
"I am excited to work with colleagues across our three campuses to ensure that our graduate students, professional students and postdoctoral fellows get the most out of their Husky Experience, and that they are well prepared to act as global citizens and leaders who enrich society and use rigorous research to devise solutions to today's pressing problems," Williamson-Lott said.
Williamson-Lott earned her bachelor's degree in psychology and speech communications, and her master's degree and doctorate in the history of American Education from the University of Illinois at Urbana-Champaign. Prior to joining the UW faculty in 2007, she served on the faculty at the Stanford University School of Education.
G-1 Communications | Box 353770 | Seattle 98195-3770
graddean@uw.edu
Gino Aisenberg
Associate Dean for Diversity and Student Affairs
Gino Aisenberg provides leadership for the Graduate School's efforts to advance diversity and inclusion throughout graduate education at the UW. In collaboration, he also helps develops additional diversity-related initiatives. This academic year he is the lead instructor of the Graduate School's diversity course series on oppression, transgression and microaggression.
Dr. Aisenberg is an associate professor at the School of Social Work and a bilingual/bicultural Latino mental health researcher. His interests focus on three interrelated areas: 1. traumatic exposure of children and families to community violence, including effects at the individual, family and neighborhood levels, 2. depression care for adults and 3. evidence-based practice.
Dr. Aisenberg is the founding co-director of the Latino Center for Health, a community engaged, interdisciplinary research center that promotes the health and well-being of Latinos in Washington State across the life span in culturally responsive ways.
More about Dr. Aisenberg
Born and raised in South-Central Los Angeles, Dr. Aisenberg has extensive clinical experience as a practitioner in the areas of child abuse and community violence experienced by African-American and Latino children and families. Also, he possesses a wealth of experience addressing grief and loss and has specialized training in cognitive behavioral therapy for low-income individuals suffering depression. Dr. Aisenberg has worked in schools, hospitals and community-based organizations.
Dr. Aisenberg was the principal investigator of a National Institute of Mental Health (NIMH) study to pilot test a socioculturally-adapted, manualized telephone-based cognitive behavioral therapy depression intervention among rural Latinos in partnership with the Yakima Valley Farm Workers Clinic.
Since coming to the UW in 2002, Dr. Aisenberg's teaching, research and scholarship have been deeply informed by culture and context. They emanate from his commitment to marginalized and diverse populations — to promote inclusion of their voices and to address disparities in the access and utilization of behavioral health services. Dr. Aisenberg remains actively engaged in partnerships with community-based agencies serving marginalized and rural communities.
In 2012, Dr. Aisenberg was named the Graduate School's Inaugural Leadership Professor. In 2009, Dr. Aisenberg received the UW Distinguished Teaching Award for his excellence in teaching, as well as his exemplary commitment to mentoring students, particularly ethnic minority students. In 2006, he received the UW Office of Minority Affairs and Diversity Award for Community Building.
313 Loew Hall | Box 353770 | Seattle 98195-2191
206.616.9365
ginoa@uw.edu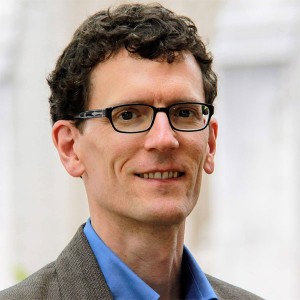 David Canfield-Budde
Assistant Dean for Academic Affairs and Planning
David Canfield-Budde provides advocacy and oversight for the Graduate School's interdisciplinary programs as well as leadership and academic policy development for the Office of Academic Affairs and Planning. Focused on engagement with the interdisciplinary program chairs, directors and staff, he brings a deep understanding of the institution to the table to advise, support, and advocate for interdisciplinary education in the Graduate School. He has served in this capacity since 2015; prior to that, he supported the Associate Dean for Academic Affairs & Planning in academic program review, new graduate program proposals, and graduate academic policies. In his current position, he continues to engage in graduate policy development through close work with the Graduate School Council, and he supervises staff directing the academic program review process.
Dr. Canfield-Budde is also Affiliate Assistant Professor in the Department of Germanics. His current academic interest focuses on divided Germany 1945-1989, a topic he explores with undergraduate students as part of a regular summer study abroad course in Berlin, Germany.
315 Loew Hall | Box 352191 | Seattle 98195-2191
206.685.6664
dacan@uw.edu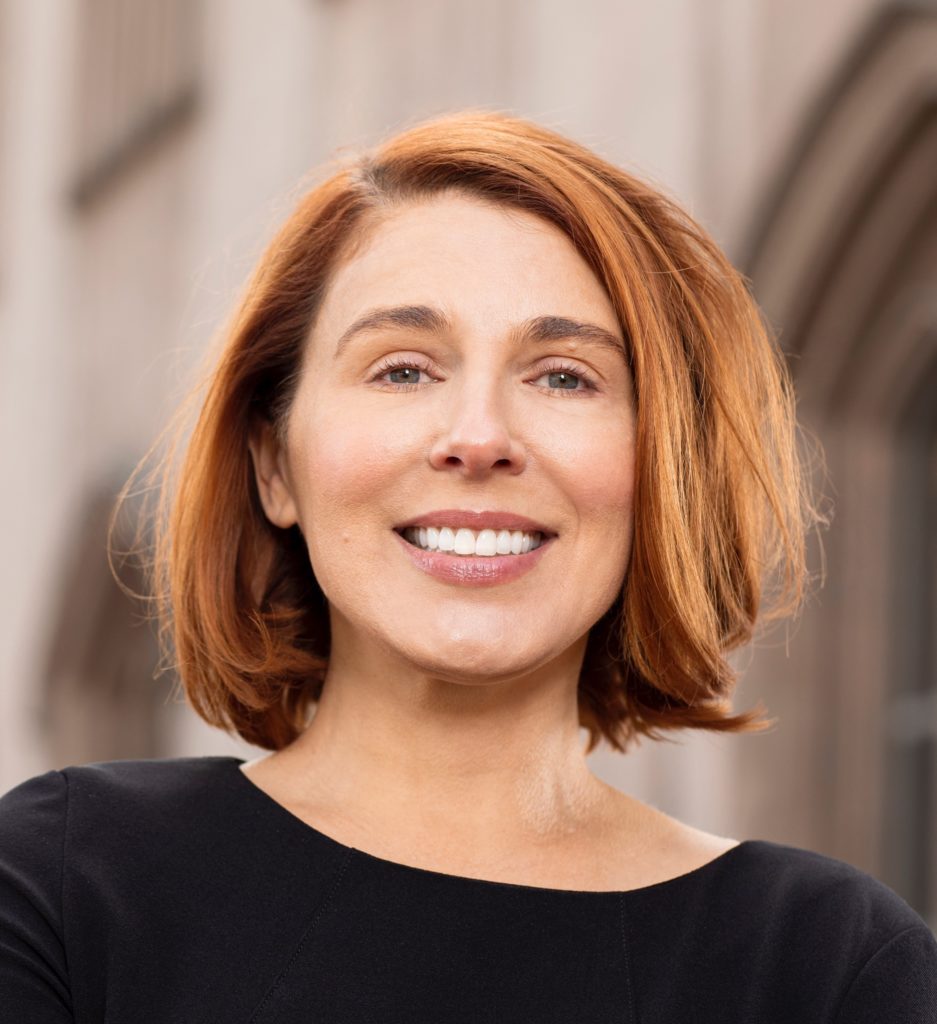 Kima Cargill
Associate Dean for Academic Affairs and Planning
Kima Cargill oversees academic affairs and planning for the Graduate School. In this capacity she chairs the Graduate School Council and works closely with an excellent staff and faculty colleagues on all three campuses to conduct academic program reviews, and work with academic units to develop new graduate degrees and certificates. She is also co-chair of the Graduate School Policy Committee
Dr. Cargill is Professor of Psychology in the School of Interdisciplinary Arts & Sciences at the UW Tacoma campus. She joined the UW faculty in 2002 after receiving her bachelor's degree in Philosophy and Government from the University of Texas at Austin, and her master's and doctoral degrees in Psychology at the University of Texas at Austin. Her research focuses on food and consumer culture. She is the author of numerous articles and books, including The Psychology of Overeating: Food and the Culture of Consumerism.
305 Loew Hall | Box 352191 | Seattle 98195-2191
206.685.0662
kcargill@uw.edu
Bill Mahoney
Associate Dean for Student and Postdoctoral Affairs
Dr. Bill Mahoney, Ph.D. has a long-standing interest in professional development, focusing on graduate students, postdoctoral fellows, and junior faculty at UW. As Associate Dean, he provides leadership to both the Office of Graduate Student Affairs and the Office of Postdoctoral Affairs to support inclusive learning environments across the UW educational ecosystem. He leads efforts related to graduate student and postdoctoral fellow recruitment and support, holistic mentorship, and career exploration and guidance.
Dr. Mahoney is an Associate Professor of Pathology in the School of Medicine. He came to UW as a postdoctoral fellow in 2004 and has followed the academic tract to Associate Professor in the Department of Pathology. After establishing his independent lab in cardiovascular development & regeneration, Dr. Mahoney transitioned to focusing on mentoring graduate students by co-directing the interdepartmental Molecular Medicine and Mechanisms of Disease (M3D) Ph.D. program. This led to a more holistic attention to professional development towards careers in STEM by working with URM pipeline programs and by co-directing the Office of Postdoctoral Affairs (OPA) in the UW Graduate School.
302 Loew Hall | Box 353770 | Seattle 98195-2191
206.616.7116
wmahoney@uw.edu