UW Graduate School

---
Eligibility| Reach Out | Apply | Visit | Post-Visit | FAQs | Alliance Opportunities | Funding Opportunities | UW Opportunities | Leadership Team
---
Over 90% of postdoc jobs at R1 universities are funded from grants and contracts to faculty. How do you find out about them? By being a part of the network.
The Research Exchange supports eligible postdocs and Ph.D. students who have advanced to candidacy in the fields of Mathematics, Physical Sciences, Environmental Sciences, Computer Sciences, and Engineering with travel funds to visit and network at one of eight prestigious R1 partner universities.
Is there a faculty member you want to explore working with? Use the Research Exchange to make that connection.
---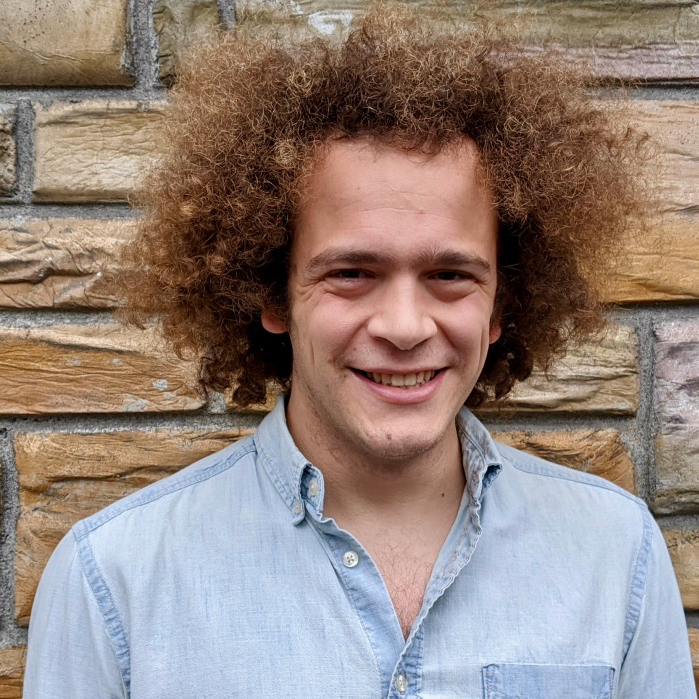 "My experience with the Research Exchange was fantastic. Getting outside the UW and having the experience of a visiting scholar was empowering and gave me a lot of confidence in my research that carried me forward towards graduation."

—Lucas Vargas Zeppetello, Ph.D. Student, Atmospheric Sciences, Research Exchange to McColl Lab, Harvard University, January 2020
---
Eligibility
Postdoctoral scholar or all-but-dissertation ("ABD") Ph.D. student in the Mathematics, Physical Sciences, Environmental Sciences, Computer Science, and Engineering
Member of:
Identifies as an underrepresented minority group (Black or African American, Hispanic/Chicano/Latino, Native American, Alaska Native, Native Hawaiian or Pacific Islander)
Is a U.S. citizen, permanent resident, or "dreamer" under DACA
If you have questions regarding eligibility, please contact the UW Research University Alliance (RUA) Coordinator, Jane Dolliver at dolliver@uw.edu.
If you do not meet the eligibility criteria and wish to participate in an exchange, please contact your department and/or the relevant member of the Leadership Team to learn more about other potential travel opportunities.
Reach Out
Planning a Research Exchange visit starts with finding a lab that fits your needs, run by a faculty member you can see yourself working with.
In addition to checking with your current faculty advisor and your emerging network, we suggest:
Step 1. Check out faculty in your field(s) of interest at RUA partner universities.
Step 2. Initiate contact with prospective faculty member or research scientist hosts and find out whether a Research Exchange visit is the logical next step. Need help? The Leadership Team can connect you.
Apply
The application to participate in the second cohort of 2021 is now open! Please apply by August 31, 2021. Submissions are reviewed weekly. The UW will fund approximately 15 senior Ph.D. students and postdocs to participate in the 2021 cohorts.
You will receive a determination letter ahead of the following activities:
Orientation for 2021 cohort 2: mid–September 2021
Virtual connection with your faculty connection: October–November 2021 (individually scheduled)
Research Exchange (in-person visit): October 2021–March 2022, (scheduling depends on host campus, and COVID travel restrictions at the home and host campuses)
Need help? Contact UW Research University Alliance (RUA) Coordinator, Jane Dolliver at dolliver@uw.edu.
Visit
What happens during a Research Exchange visit? Here are some things you should plan for:
As a Ph.D. candidate:
Work with your host faculty member and their lab, to exchange techniques, ideas, and information.
Set up 1:1 meetings with faculty, postdocs or graduate students — find out what it's like to be there.
Give a lab meeting presentation or a "chalk talk." Set up your visit so that you can show them how good you are.
Attend networking mixers, meals and social events. Figure out what life is like at a new institution.
As a postdoc:
Work with your host faculty member and their lab, to explore research and proposal writing collaborations.
Set up 1:1 meetings with the associate dean and department chair/director — get to know the leadership.
Give a departmental seminar. Set up your visit to maximize interactions with faculty.
Attend networking mixers, meals and social events. Get a feeling for departmental culture.
Post-visit
Once you're back at UW, there are just a few more things you'll need to do:
Submit travel expenses for reimbursement within 30 days
Complete a Visit Evaluation to receive your reimbursement
FAQs
You can read FAQ on the Research Exchange site, as well as read or download the Participant Guide to the Research Exchange.
Can't find what you're looking for? Email Jane Dolliver, UW Research University Alliance (RUA) Coordinator, at dolliver@uw.edu.
Alliance Opportunities
Stanford Postdoctoral Recruitment Initiative in Sciences and Medicine (PRISM). Deadline: 7/26/2021.
PRISM is an opportunity for select late-stage Ph.D. students from broadly diverse backgrounds to explore postdoctoral training at Stanford. PRISM provides participants with support and initiatives such as: interviewing with potential mentors, getting the inside scoop on postdoctoral training at Stanford from current postdocs, and accessing professional development opportunities. The purpose of the program is to encourage those who might not otherwise consider a postdoctoral position at Stanford to get a first-hand look at whether Stanford might be a good fit for them, and ultimately to match excellent trainees to excellent mentors at Stanford!
Funding Opportunities
UW Opportunities
---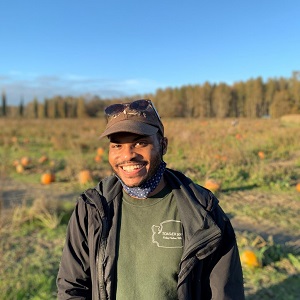 "Participating in the Research Exchange provided me with a structured opportunity to interact with potential collaborators and advisors, share my research, brainstorm potential future research projects, and receive crucial mentorship/feedback at an early stage in my career. Most excitingly, it kicked of a sequence of events that led to a successful tenure-track faculty interview and offer at the Georgia Institute of Technology before I even defended my Ph.D."

—Isaiah Bolden, Ph.D. Student, Oceanography, Research Exchange to Kobb Lab, Georgia Institute of Technology, January 2020
---
Leadership Team
---